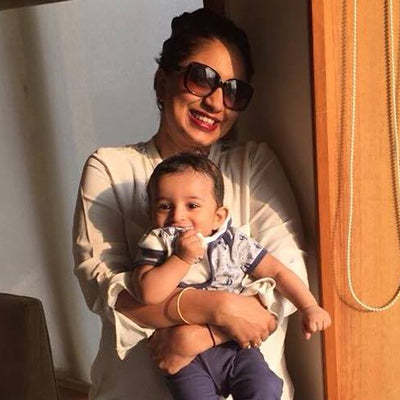 "I keep seeing people fall sick around me all the time. I don't remember falling sick too much when I was a kid, and that's largely because of what I ate. So I'm very particular about giving Aarav, my son, the right nutrients that will help him grow and build his immunity. And I think every child deserves this too. With extensive research and nutritionist consultations, I have put into establishing The Growing Giraffe, I want every child to eat food that is fresh, delicious, nourishing, and immunity-building."


RUKMINI BANERJI, FOUNDER
OUR PURPOSE
We eat a whole lot of packaged snacks which are full of trans- fat, refined sugar, artificial colour and preservatives. Our ethos is to prepare wholesome, delicious and healthy snacks and treats for babies, kids and adults minus the impurities.